Goal:
Develop a multi-touchpoint interface based on competitive analysis and personal connection
Team:
Brogan Williams, Allegra Matthews, Lindsay Caslin
Deliverables:
App/Web Mockup, Merchandise, Video Pitch
In an effort to explore the boundaries of a well-rounded brand, we set out to create in entity that improved upon what is missing in mental health apps and companies today. Our proposal, Juno, is set apart from the high-saturated market of mental health apps because of its individualization between consumers and including a wider range of needs that expanded beyond meditation or mindful thinking. 
With weeks of research into what makes certain mental health apps successful and what components of user interface help ease anxiety disorders, Juno's design, interface, and overall branding conveys a positive, recognizable, and user friendly approach. With the app, language, advertising, website, social media, personalized care package, and merchandise, Juno is a recognizable brand with many established touch-points that benefit the user. 
 We aim to make users feel empowered to change their relationship with their mental health hygiene, and provide life-changing tools that promote healthier, balanced

,

and holistic living.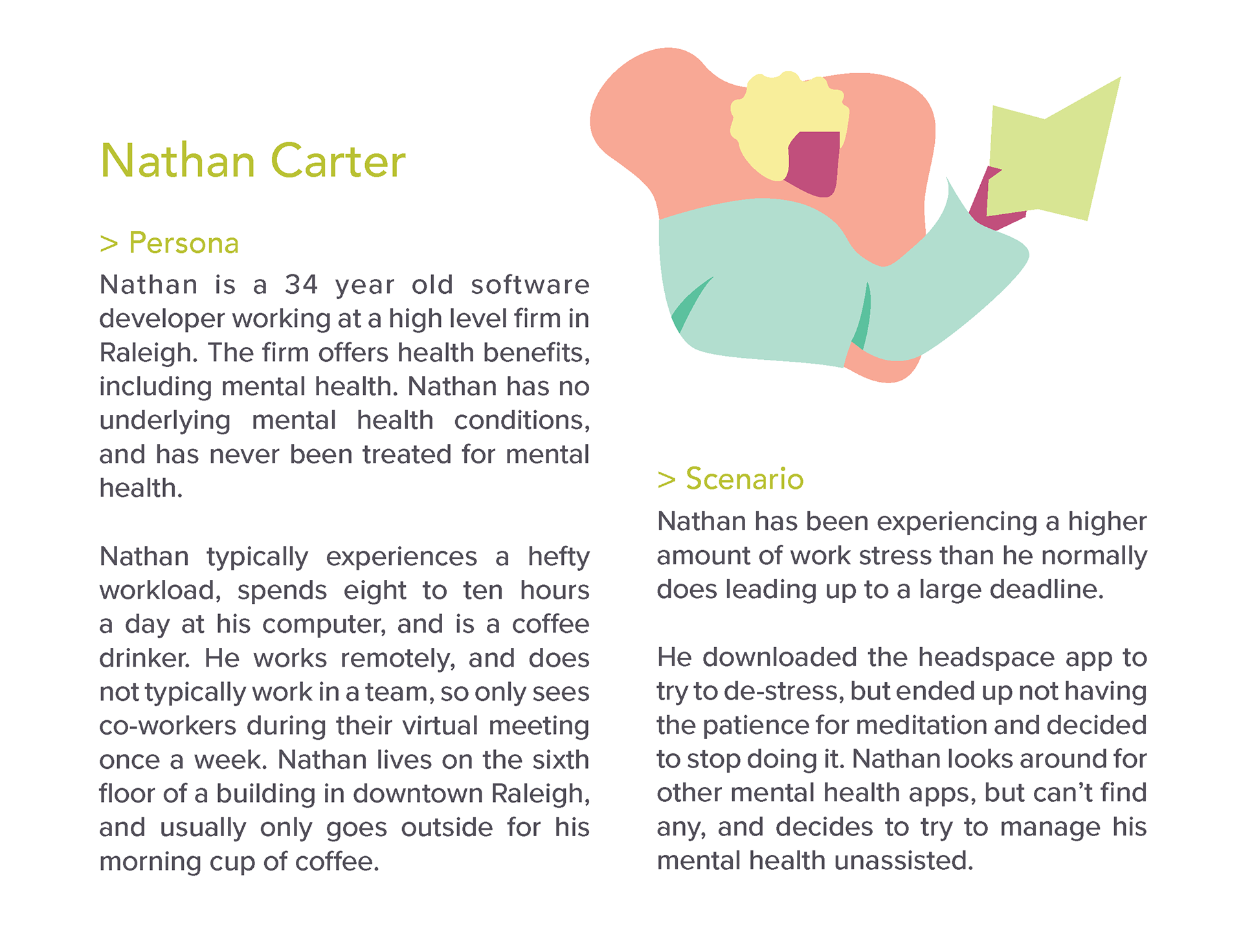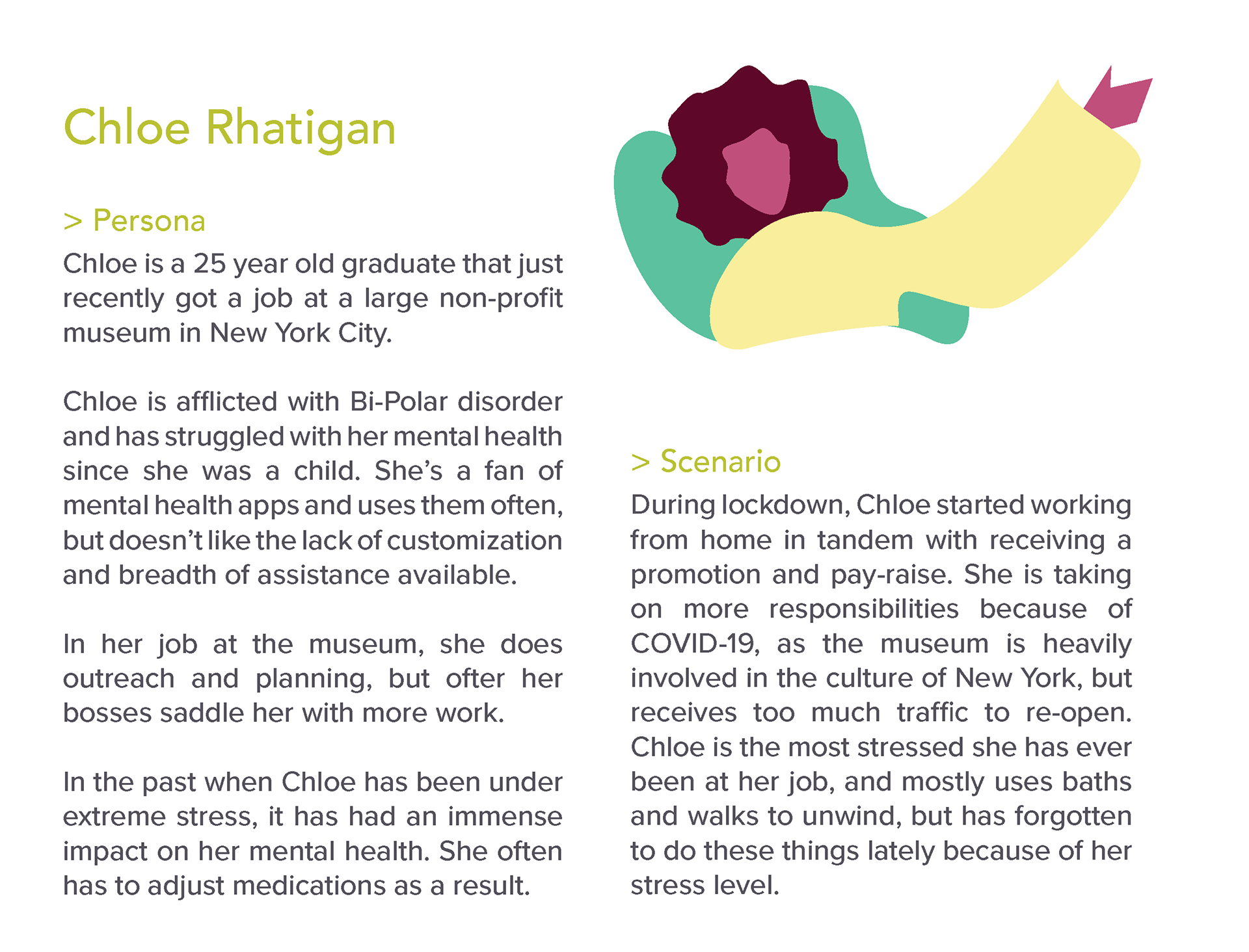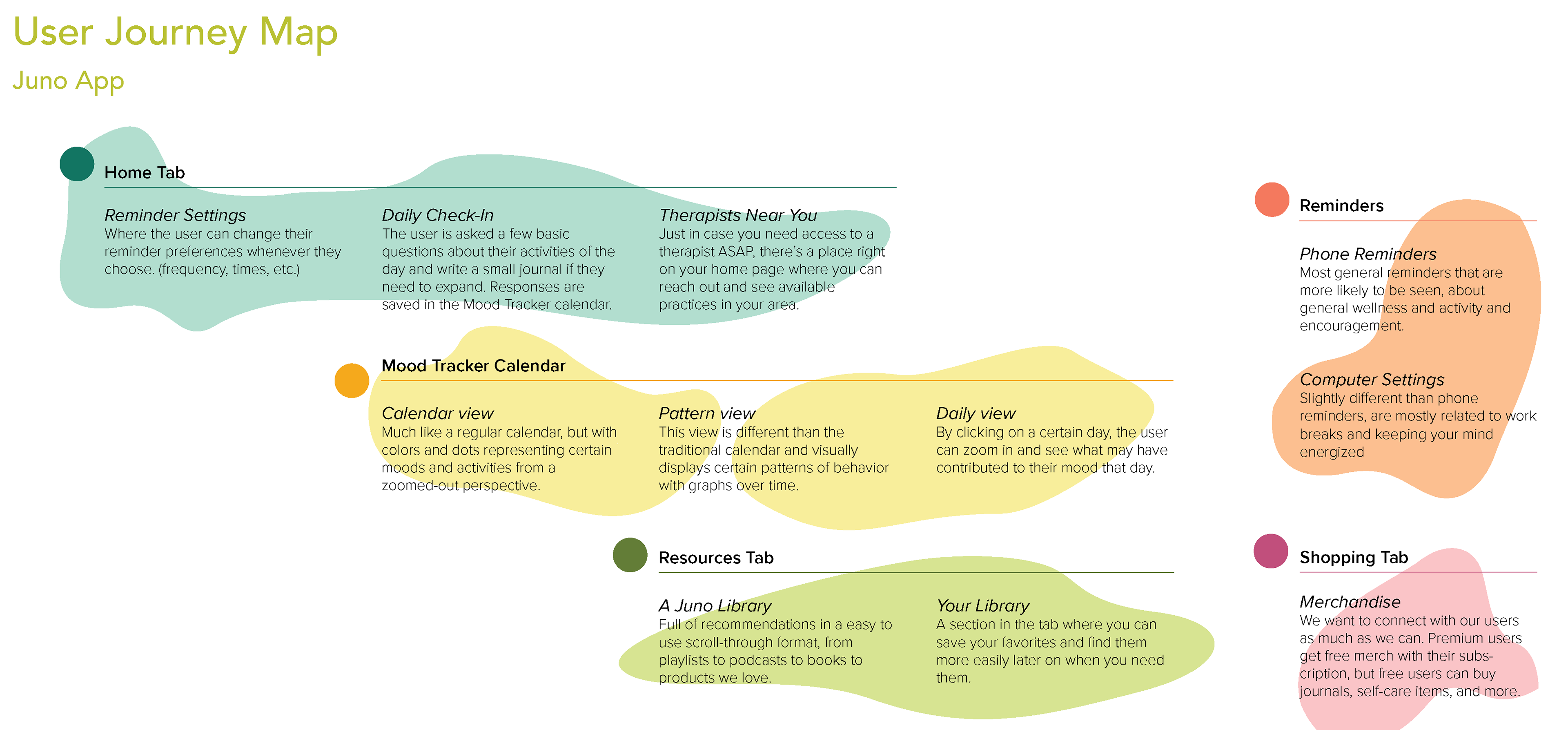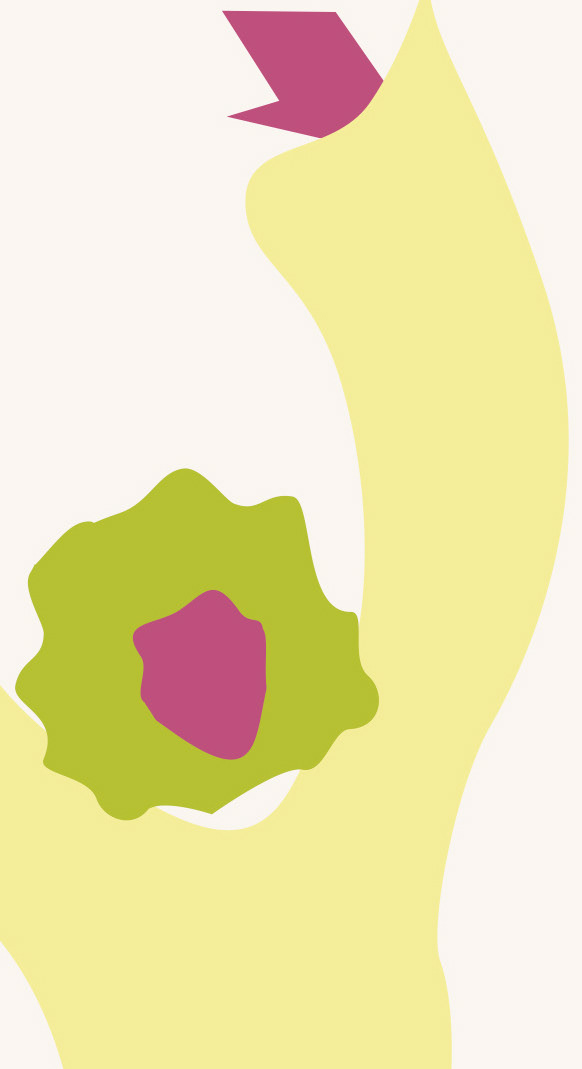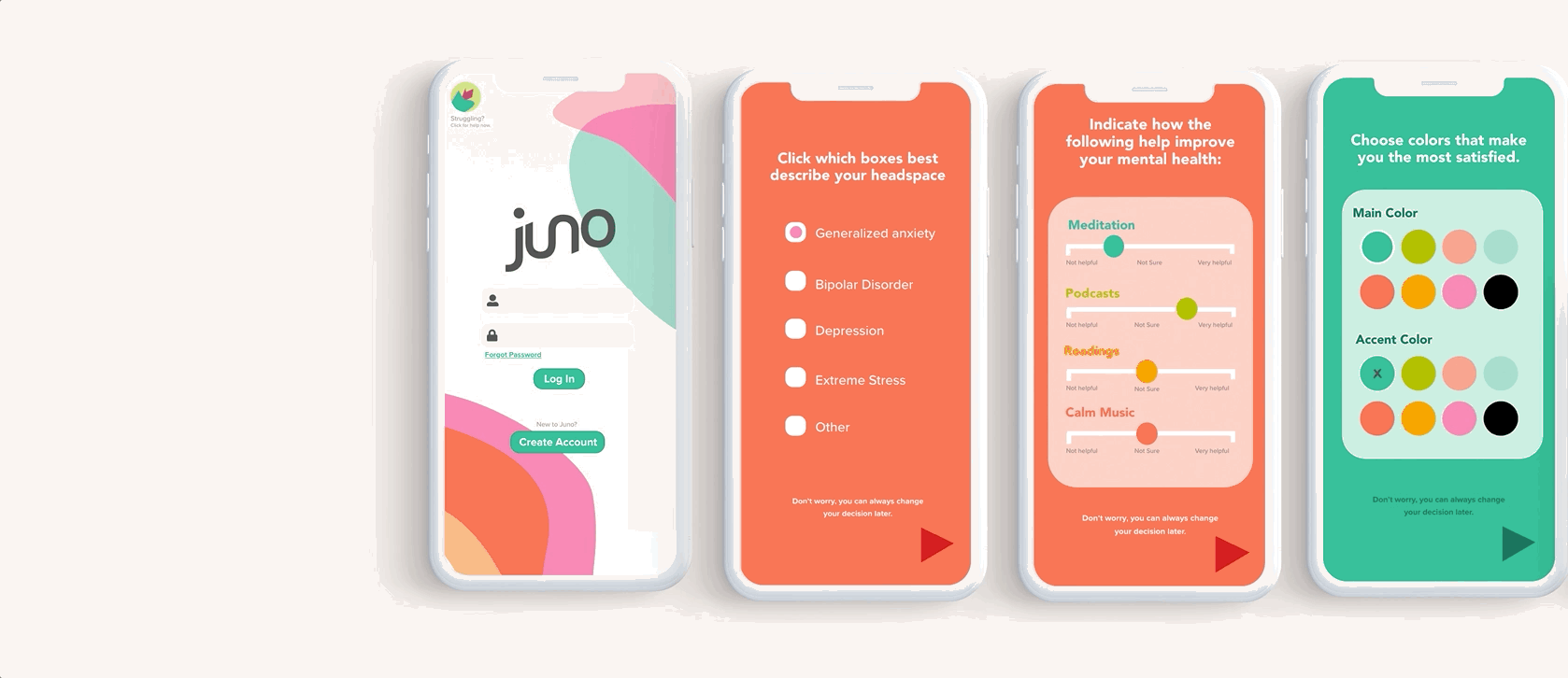 Juno's customizable aspects set this app apart as a program that cares about each and every user and their personal needs.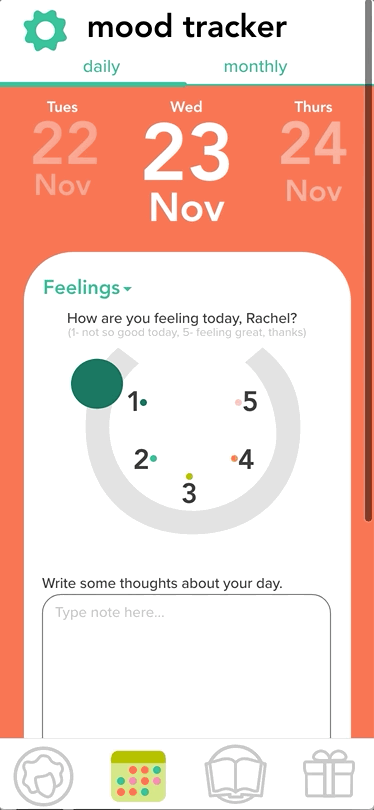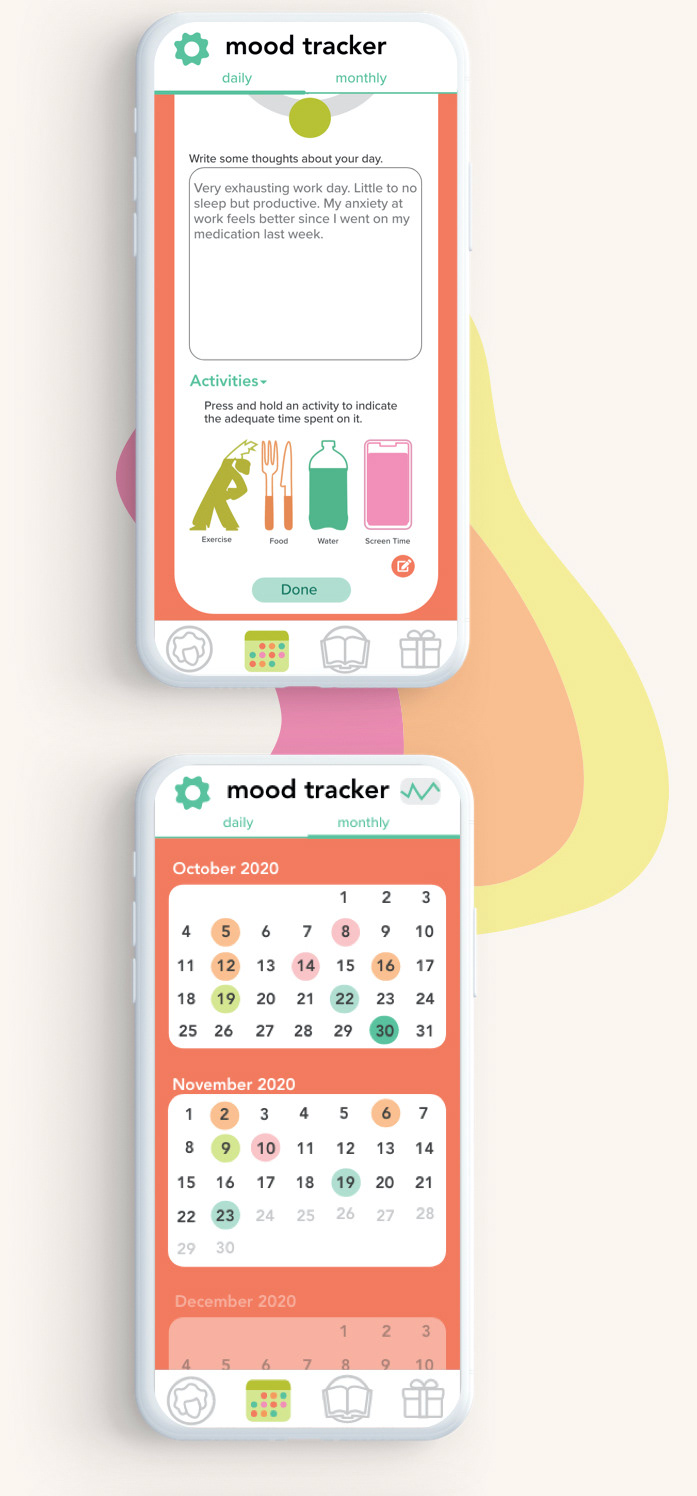 We believe that our product offers something unique to the market of wellness  products because of our holistic approach, rather than a narrow approach focusing on just meditation, just literature, or even just mood tracking.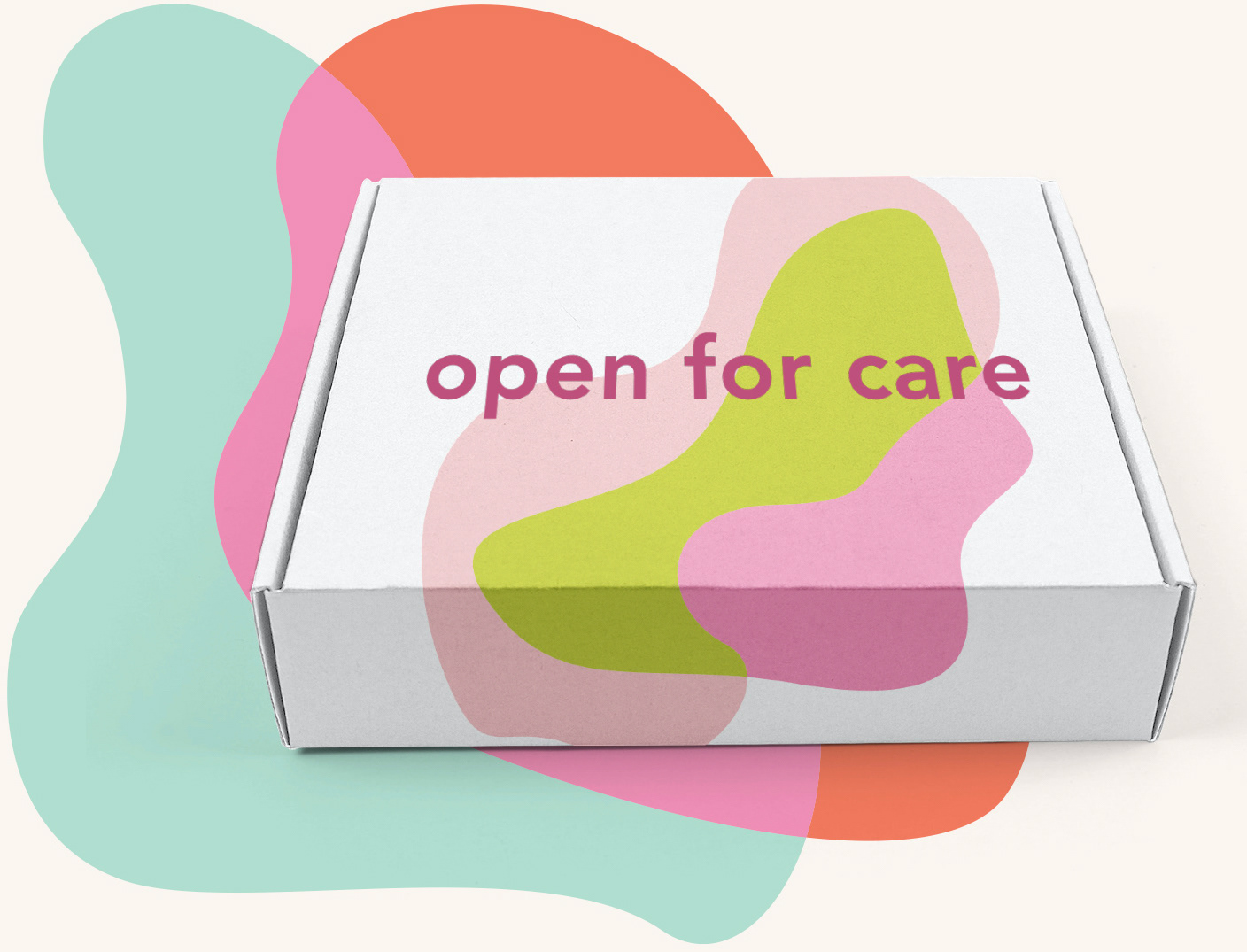 Juno has individualized, carefully created care packages available just for their users. With their membership package, they receive our carefully curated care package every other month.
A care package contains products that range from anxiety relievers to our own merchandise and a wide range of remedies that can help with stress and mental health needs. They are different each time they are sent and will factor in the user's preferences, and previous reviews from already received boxes. We specify the amount of mystery items that come before with the box. We then ask the user to pick 3 items that they would like to have included in their package.