Goal

:
Conduct adept research to solve the problems for a community of a space with interfaces
Team

:
Lindsay Caslin,  Angela Zhong
Deliverables

:
App, Website, Physical Touchpoints
In an effort to solve a problem with a particular space, our team studied an on-campus building, NCSU's student center Talley Student Union, to find its particular problems and solve them in a user friendly way. 
Our solution, packtive, uses a consistent branding system throughout an app, website, and kiosk stands to help users find the least crowded areas of the space at a particular time. It's additional uses provides a calendar event of planned events and activities so that they can more efficiently meet their individual goals. The established branding deviated from the consistent NCSU branding to make it more flexible for other schools and crowded event spaces to adapt packtive's unique approach to solving more manageable and approachable spaces.
Our semester-long research consisted of many steps:
Interviews, site observation paper analysis, research into informal learning spaces and student unions, as well as persona, user journey, and pain point studies.
Our findings concluded the following:
Rush hour frustrations:
Through the research, we understood just how difficult it is to effectively use the space during rush hour. Groups and individuals alike often become frustrated because they can't find a table to work at.
Differing user needs:
People have different preferences about where they sit it Talley. Those that prefer people and noise sit in different areas than those that prefer seclusion.
Club inclusion:
There is not a university-wide interface that allows for clubs to portray their details and meeting information.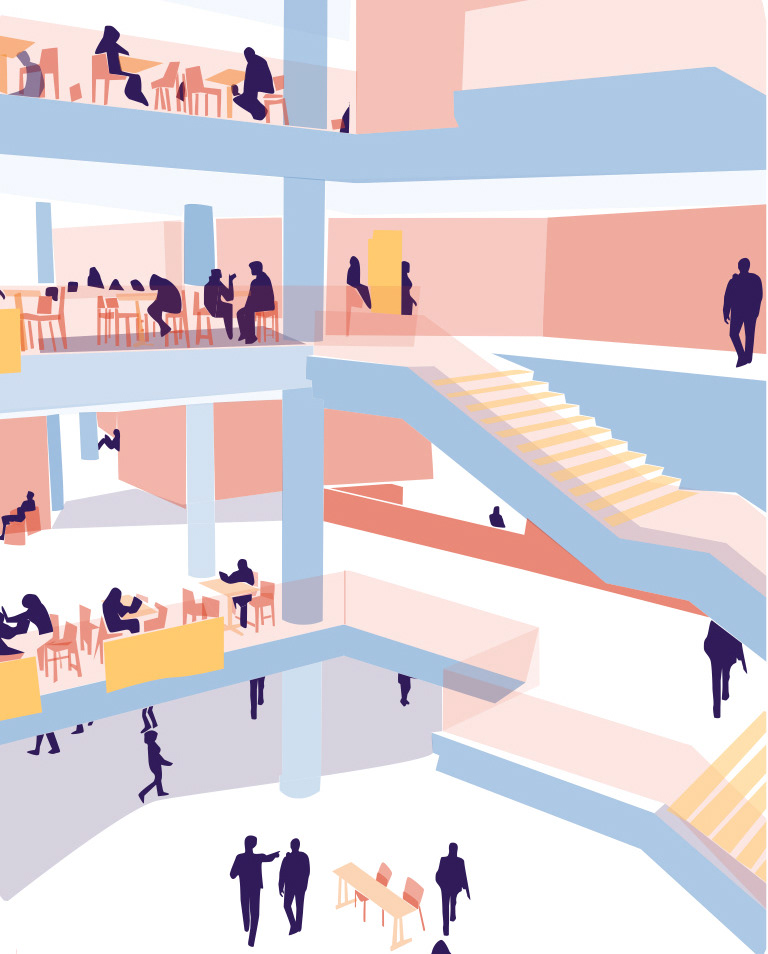 "As each floor ascends, the environment get quieter and more people tend to be intensely working. It is generally difficult to find open table areas in the space because of the amount of individuals that

often

want to work here." 
-
NC State Student
, conducted interview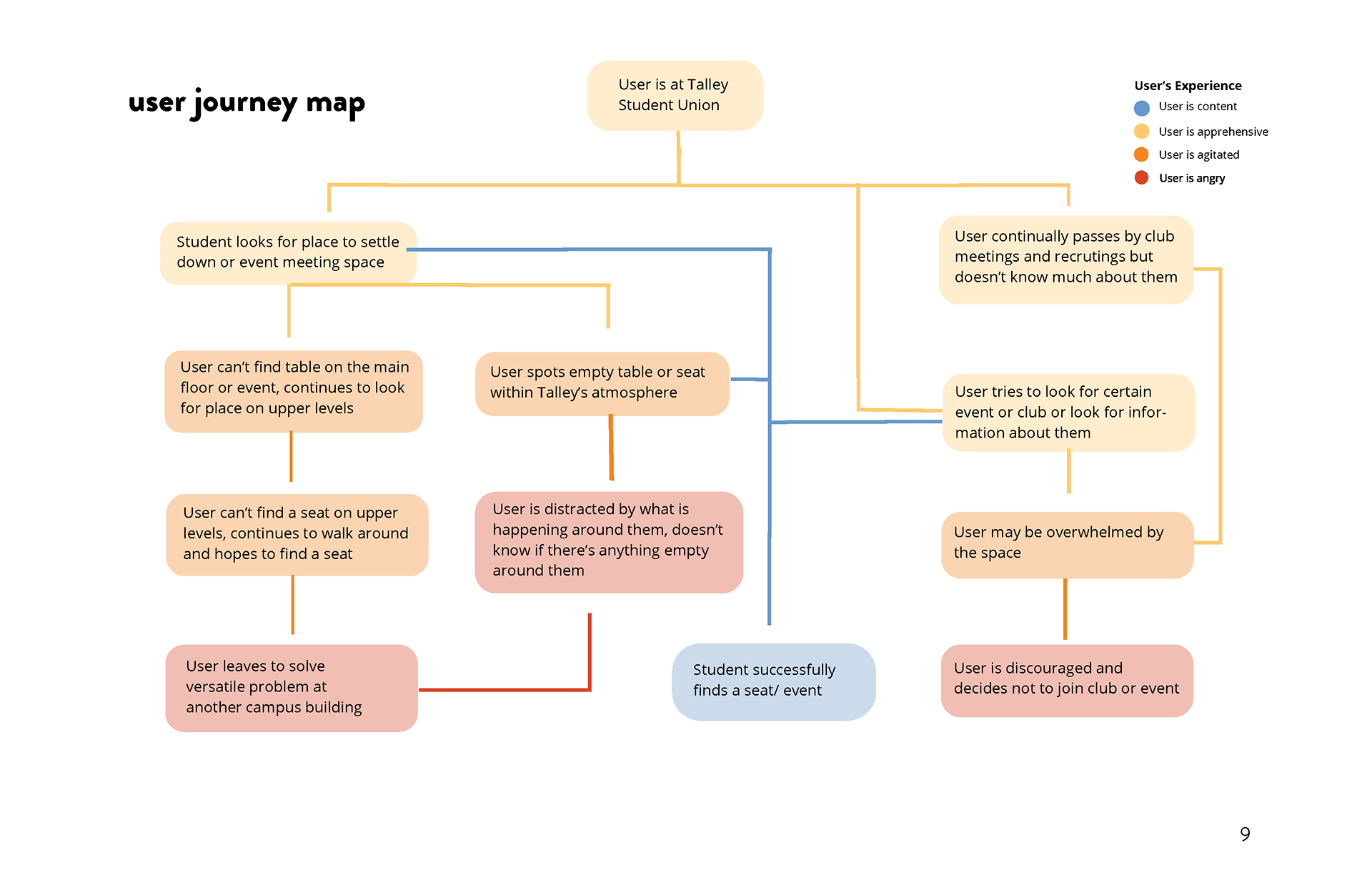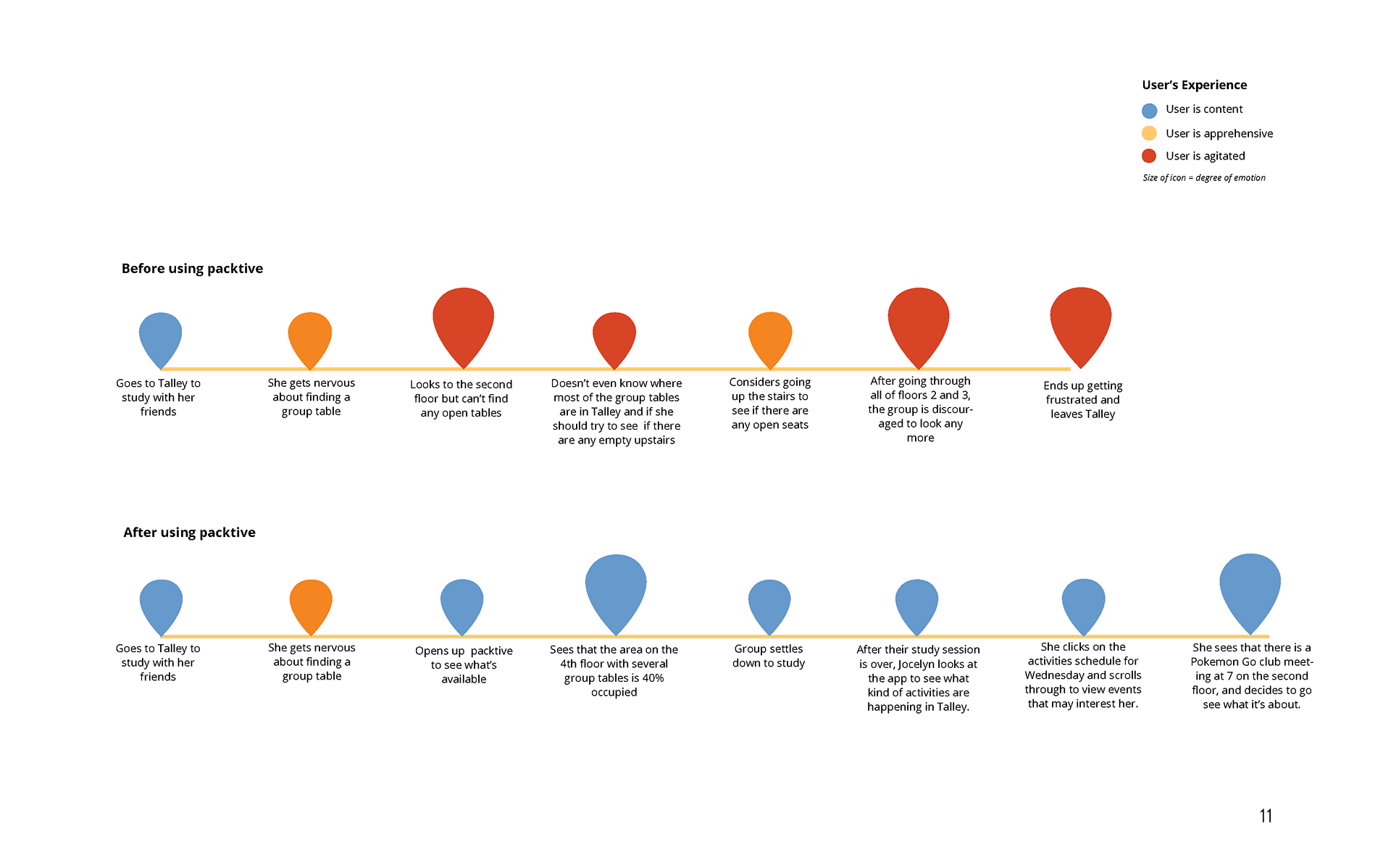 Our proposition, packtive, includes an
app
 and
kiosk graphic
to aid users through Talley's main 2 functions:
- Helping the user to know which sections of Talley are occupied on each floor
- Help the user plan and find Talley events and club meetings
The app utilizes chair pressure sensors to create an occupancy map that lets users know how full each area of Talley currently is. It provides particular benefits to those deciding between Talley and other campus centers for an activity.
The kiosk allows a second point of interaction with pactive. It provides a faster way to view floor's action and introduces new users to availability and function of the app.

The app is best used to give a general sense of how full each area of Talley currently is.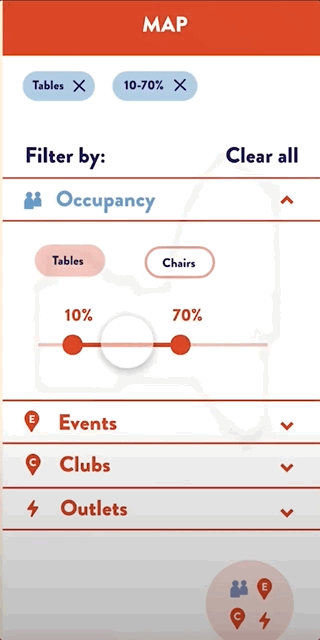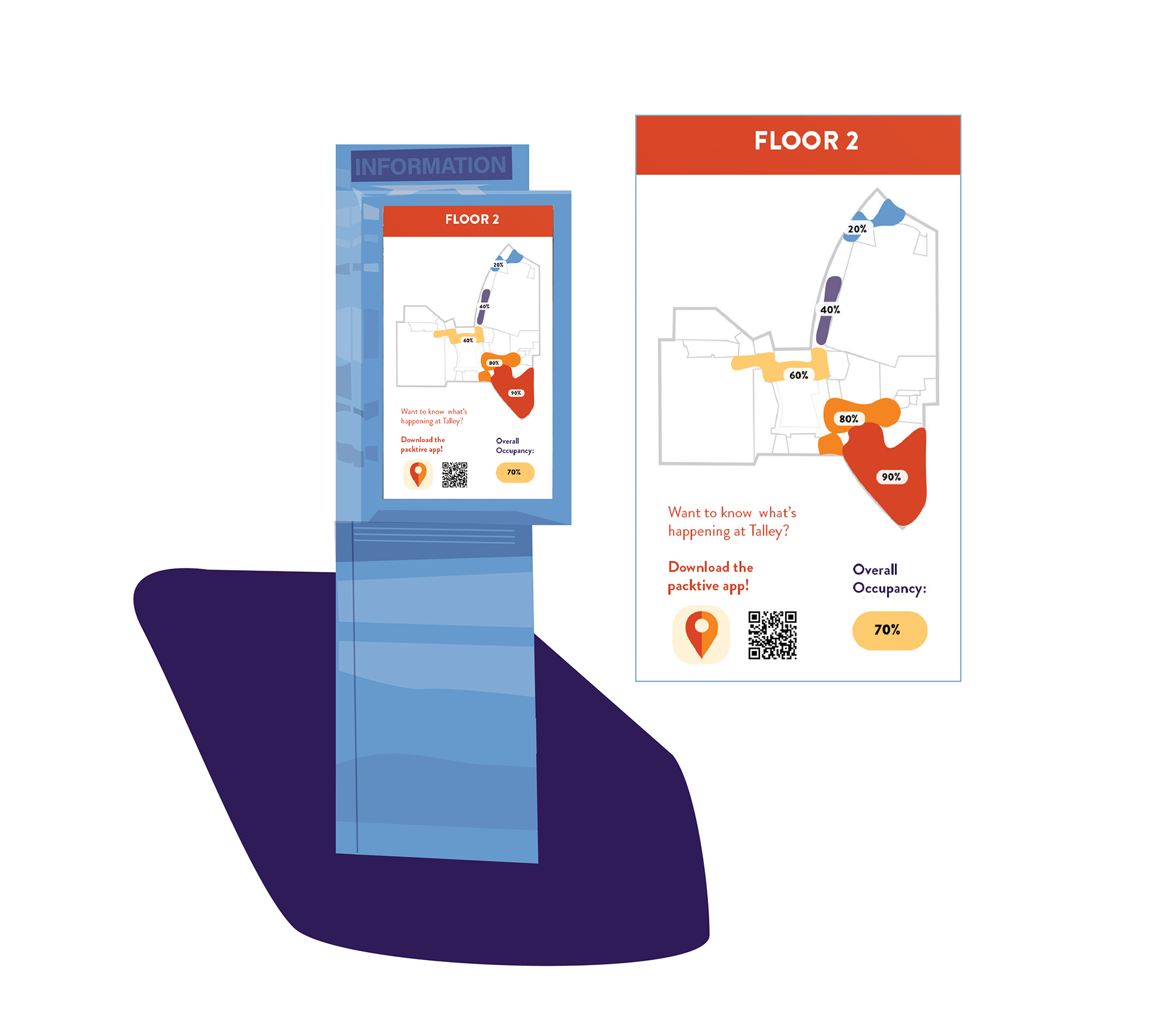 Be efficient. Be packtive.
Our website mockup provides a marketing framework to sell to universities about the benefits and uses of our product and how it can be amplified to multiple spaces.